Product Description
QUALITY OIL MADE WITH 100% RE-REFINED BASE OIL FOR LESS ENVIRONMENTAL IMPACT
Castrol® GTX® ECO 5W-20 and 5W-30 are premium motor oils that meet the latest industry standards.
Industry performance certification

:


API SN PLUS

(the latest standard for modern engines)

LSPI (Low Speed Pre-Ignition) tested for GDI/Turbo engines

. LSPI is caused by high pressure build up in the cylinder of the engine which can damage your car's engine

Made with 100% Re-refined base oil

Helps extend engine life with less environmental impact
INDUSTRY CERTIFICATION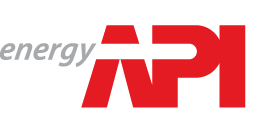 Lubricants made from re-refined base stocks must undergo the same testing and meet the same standards as virgin lubricants in order to receive the certification of the American Petroleum Institute (API).
There are many practical uses for used motor oil. A primary use is to re-refine it into a base stock for lubricating oil. This process is very similar to the refining of crude oil. The result is that the re-refined oil is of as high a quality as a virgin oil product.
Recycling your used motor oil keeps it out of our rivers, lakes, streams, and even the groundwater. In many cases, that means keeping it out of our drinking water, off our beaches, and away from wildlife. We all share the responsibility of protecting our environment and keeping our waters safe.
Recycling used oil allows us to continue to enjoy what many of us take for granted every day – clean water.
Recycling used oil keeps it from polluting soil and water. Recycling and reusing used motor oil is preferable to disposal and can provide great environmental benefits.
Motor oil does not wear out – it just gets dirty – so recycling it saves a valuable resource. Less energy is required to produce a gallon of re-refined base stock than a base stock from crude oil.
One gallon of used motor oil provides the same 2.5 quarts of lubricating oil as 42 gallons of crude oil.
Source: https://www.epa.gov/recycle/managing-reusing-andrecycling-used-oil
OEM RECOMMENDATION
Vehicle manufacturers have declared support for the use of re-refined oil as long as it meets API standards.
"GM recommends for use in its vehicles oils that meet performance requirements specified in the latest Performance Standard and Approval Committee Minimum Performance Standard, and that are certified by the American Petroleum Institute… oils meeting those requirements can be made with either virgin or re-refined base oils… General Motors encourages the use of properly qualified re-refined products which consistently satisfy recommended performance requirements."
Source: https://www.calrecycle.ca.gov/usedoil/rerefined/autoindustry
---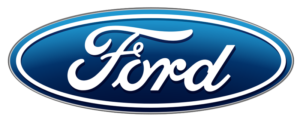 "Ford recommends using engine oil meeting Ford Specification ESE-M2C153-E and licensed as certified for gasoline engines by the American Petroleum Institute (API). Re-refined oils are capable of meeting these requirements… it is the responsibility of the oil marketers to ensure that their products meet the requirements consistently and continuously. It is Ford's view that a re-refined oil produced with stringent manufacturing controls, batch-to-batch testing of low-temperature viscosity performance and other significant characteristics would comply with Ford's recommendations."
Source: https://www.calrecycle.ca.gov/usedoil/rerefined/autoindustry
---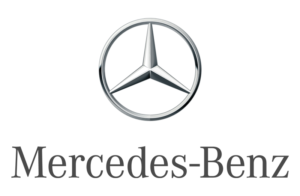 "For several years now we have used products that have a re-refined content as "factory fill" products for our passenger car engines. At certain times differing amounts of re-refined content were in use for various reasons. If these re-refined oils are manufactured correctly, there is then no reason not to use them. We approved the use of re-refined engine oils for use in our engines decades ago. The requirement is, above all, that the re-refining process is perfect and the oils are alloyed correctly just like virgin base oils."
Source: http://www.p2pays.org/rrfoil/evmanuf.asp
Product Videos
Custom Field
Product Reviews