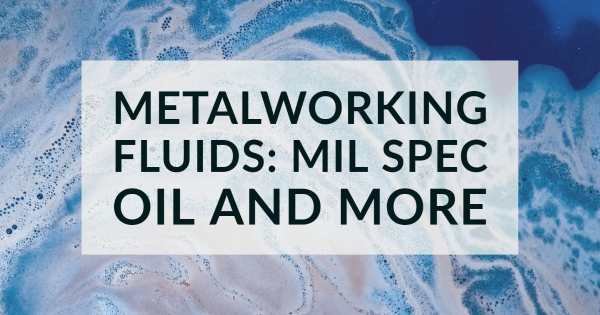 Future Market Insights highlights that $4 billion worth of metalworking fluids will be consumed by heavy machinery and transporting equipment around the world. That's way too high as compared to other years back when very little was used on mil spec oil. Everything is changing, and people don't only want their engines to function well, but they want them to serve for a longer period. The problem is that a considerable number of people don't know the advantages they get by using mil spec oil in their equipment.
Therefore, this article has been dedicated to machinery and heavy equipment owners who want to know more about the benefits of using military oil specifications lubricants.
Better Lubrication
Mil spec oils and lubricants play a vital role in ensuring that your engine is lubricated professionally to eliminate all forms of wear and tear that comes due to increasing friction within the system. Most of the running components within the engine wear and tear because they are exposed to an extreme temperature which results from friction. If you want smooth and quieter running of the engine, you need industrial lubricants, which have met military specifications.
Cleaner Engine
As you'll notice, mil spec oil will not only be useful in lubricating your engine. It will also play a vital in making sure that you have a cleaner engine, which is very rare in many types of machinery. Castrol lubricants help in removing debris and other particles that accumulate in the engine. It is important to highlight that high accumulation of soil and sand particles can stop the engine from running. In fact, most of them might as well turn into mud, which leads to increased emission problems. Lubricants play a vital role in ensuring maximum cleanliness of your engine while at the same time enhancing its operational effectiveness.
Maximum Engine Life
Apparently, modern engines are susceptible to wear and tear as compared to engines of yesteryears. This means that heavy machinery and truck owners have to be prepared to replace their engines after some few years. However, Castrol oil products have been known to increase an engine's lifespan, which is a dream for any machinery owner. Keeping your engines clean and well lubricated through mil spec oils makes it last for a longer period as compared to standard engines that use other oils.
Improve Efficiency and Performance
Mil spec oils and lubricants have been designed to help the engine improve its efficiency and performance. Keeping the engine clean and running smoothly means that it does not use a lot of fuel to turn the pistons, which is a significant achievement towards getting maximum efficiency. If the engine does not have excessive friction, which brings wear and tear, there is no doubt all major components are running smoothly and at a higher speed hence increasing performance. A well-maintained engine has a higher output and better utilization of fuel as compared to engines that are poorly maintained.
Cooling
Many people think that engines depend entirely on the cooling system for cooling purposes. There are some important parts where the engine cooling system cannot assist. This is where mil spec lubricant comes in and offers the necessary solution of ensuring maximum cooling of the engine. Lubrication circuit helps in cooling the pistons and thereby bringing the temperatures generated by the engine to less harmful levels.
Sealing
Experienced engine handlers and large machinery owners know that there exist huge spaces between the pistons and the cylinders. These spaces could lower the performance of the engine and prevent it from functioning as expected. Industrial lubricants fill these spaces and help the engine to run smoothly and efficiently.
Lower Vehicle Emissions
Rules and regulations governing emissions are getting tougher by day, and no sooner, every engine that has considerable emissions will be deemed not feet for operations. You don't want your engine to be declared unfit for purpose. Therefore, you should use Castro oil to make sure that your engine operates efficiently with very little or no emissions.
What next?
If you want your engine to improve performance, lower emission levels, and reduce wear and tear, you need Castro solutions. We have been in the oil business for a longer period, and we know already know what your engine needs to last longer.